Since the pandemic hit, the way we shop has changed dramatically. Gone are the days we go to the mall for items we've been pining over for months. Gone are the days where we wait weeks for an item to be delivered to our home. Now, everything can be ordered online and appear on our doorstep in less than two days.
But another way we've seen businesses taking advantage of their growing online audience is through social media. Instagram, TikTok, Facebook, Pinterest and Etsy all have made their platforms much more accessible and user-friendly for those looking to shop online. Let's see how they are doing this!
Instagram Shopping is a set of features that allow people to pick and choose items they want to buy through a brand's videos and photos. Businesses can add item tags to anything they post that will easily point their user to the item they're featuring and direct them to a place where they can purchase this item. These tags can be placed on static photos on their feed, on Instagram Reels, and on stories. You can even purchase your favorite items directly through the Instagram app.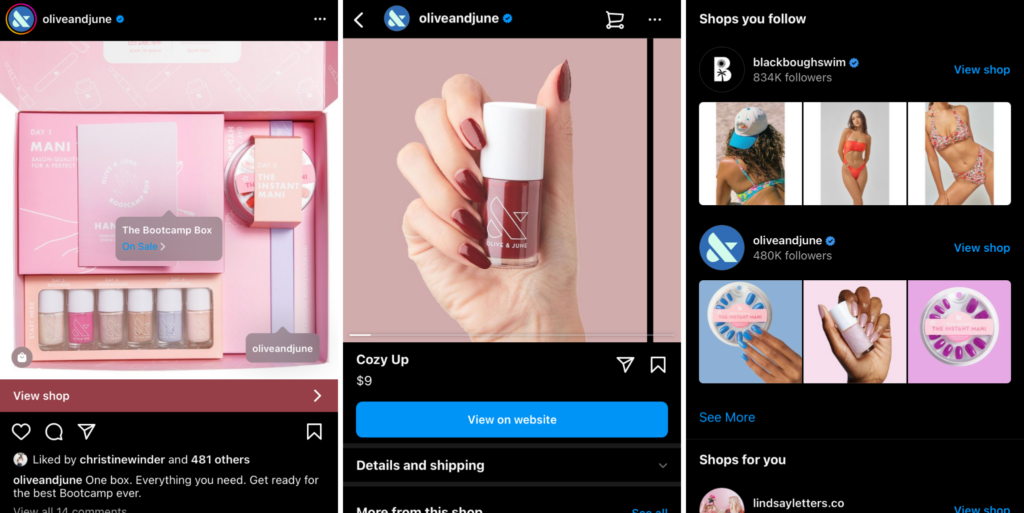 You may view TikTok as a platform for Gen Z to post entertaining videos, but it's also a great place for artists to showcase their talents and for small businesses to get more exposure for their brands. Sometimes brands will also use popular TikTok influencers to promote their products through videos on the influencer's page. Brands can also put money behind a post and place a link directly in that video to lead app users directly to their website. The next time you're scrolling through TikTok, you might just find the perfect gift for you or someone else in your life!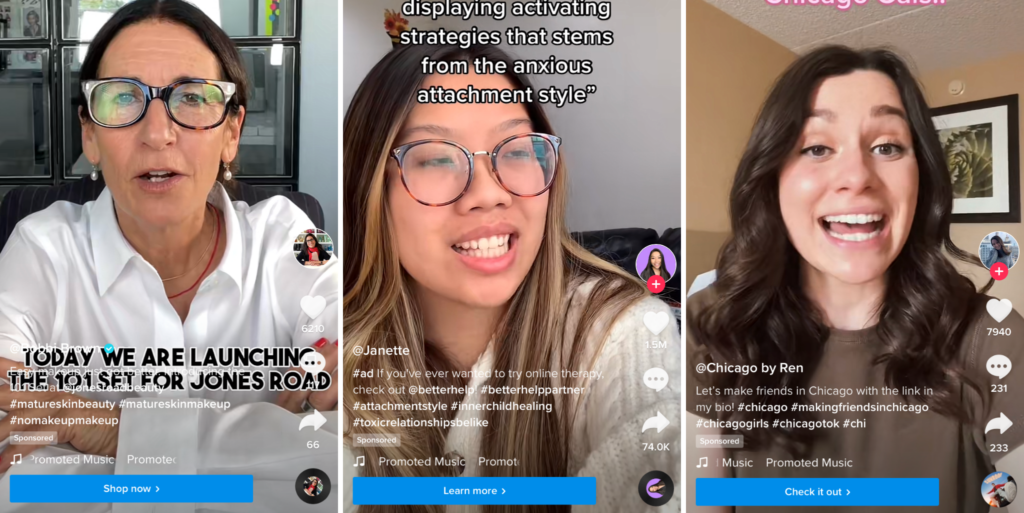 Think of Facebook Marketplace like an online Classifieds section of a newspaper. This is a userful place to find items locally that you can pick up day-of, like a garage sale or thrift store. It's also a way to find deals on  anything you're looking for from furniture to cars to electronics. If you're someone who loves a good sale and doesn't mind making friends with strangers in your area, then this is the platform for you. Bigger brands are also expanding into the Facebook Marketplace space through sponsored ads.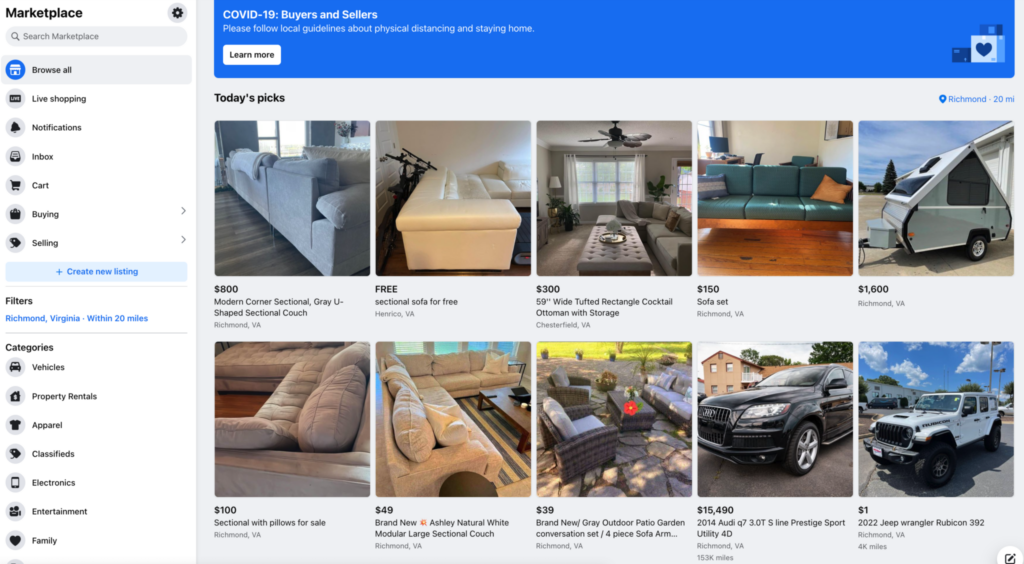 Many people think of Pinterest as a way to find inspiration for things like home decor and weddings. While it definitely serves that purpose, it is now a hub for shoppers. When you pin an image of a sofa that you love, Pinterest will give you an option to shop directly for that sofa through Pinterest Shopping. Businesses can set up a Pinterest Shopping account and, like Instagram Shopping, users can click on an image that they like and the item will be linked directly through that image. This is a simple way for people to bring their mood boards to life.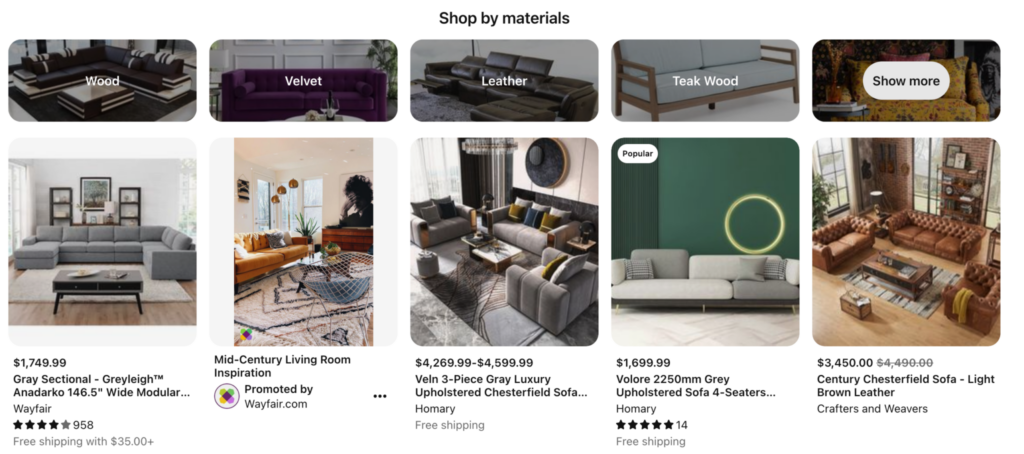 Etsy was a useful platform for artists to sell their work before the pandemic, but more and more sellers came out of the woodwork during the pandemic. With more free time and artists looking for ways to stay busy, Etsy became the place for people to start selling their custom artisan crafts like candles, prints, macrame, and more. Their growing selection of artists and items has made it one of the best platforms to find gifts that are super unique and niche.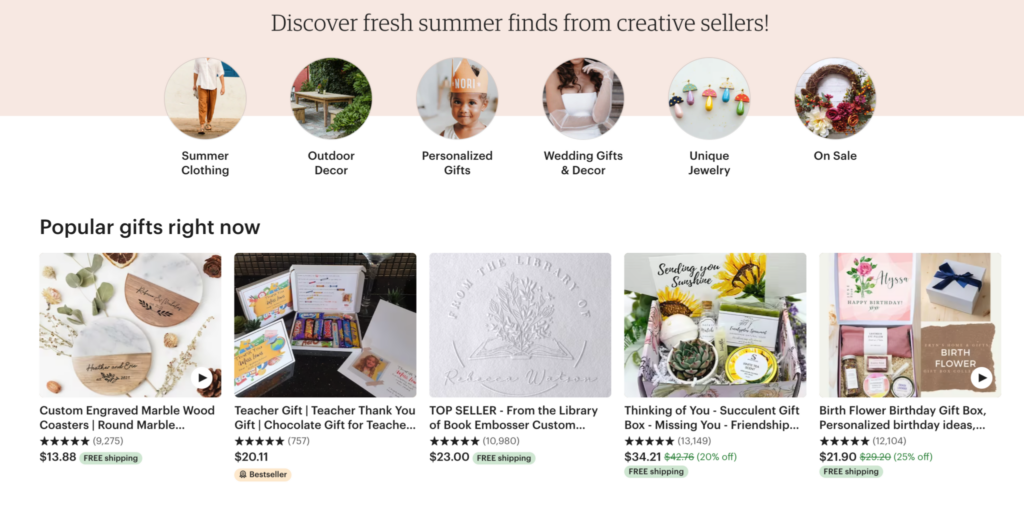 Consider yourself an online shopping pro! All of these platforms have changed dramatically since the pandemic and continue to adapt to make the user experience as seamless as possible. Whether you're a shopper or a business owner, social media can now help you find the perfect item or client!